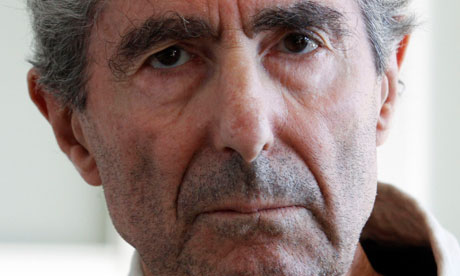 Sometime Philip Roth gets on my nerves.
He has written an open letter to Wikipedia
demanding that they allow him to adjust the page about his novel
The Human Stain
, which supposedly contains untruthful description of the book.
Wikipedia's first official statement was:
I understand your point that the author is the greatest authority on their own work, but we require secondary sources.
It shocks me that Wikipedia would acknowledge such an old-fashioned author-centered bias. They have accepted Roth's word that his author-ship equates his author-ity. That's bullshit.
They need secondary sources, as in they can't allow people to edit their own pages - they need a newspaper, site or journal with verifiable information so they can forward any factual challenges. But that's not what the official statement said. At least not only. How come do they need to defend Roth's illusions of authorship?
The original page framed the polemic description with "According to critic So-and-So..." So the articles
was not lying
. It is
true
, after all, that said critic has voiced that opinion! Wikipedia was, rightfully, just reprinting what someone had said in another secondary source. Roth should have gone directly to this critic and challenged
him
.
In sum, it's not Wikipedia's job to act as a sort of middle-man between Roth and the critic in order to determine once and for all who is "right" about their interpretation of the novel. Roth's opinion is now recorded in secondary sources - this newspaper article, for example - so they can now include his views.
But
they should
also
be framed by "According to Philip Roth..."